If you decide to sell your home, an intensive period often starts. Where should you start? How much is my home worth? Not only because selling a house takes time, but because it is often accompanied by a lot of emotions. We understand that and take this into account. So that we can always create the optimal conditions to sell your house as well and quickly as possible for the highest price!
Whether you want to sell your house in Rotterdam, The Hague, Amsterdam, Leiden or one of the surrounding municipalities, you can always contact us. With an office in Rotterdam, we have a large reach in the South Holland and North Holland region and we know how these markets work. We use that knowledge and experience for you if we are allowed to sell your house for you.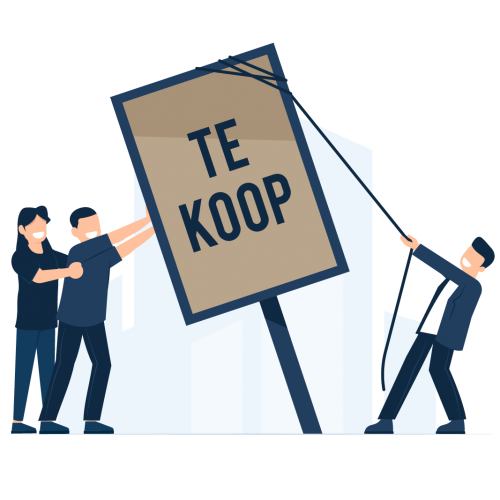 Selling your home? At M&D Real Estate you go through the step-by-step plan below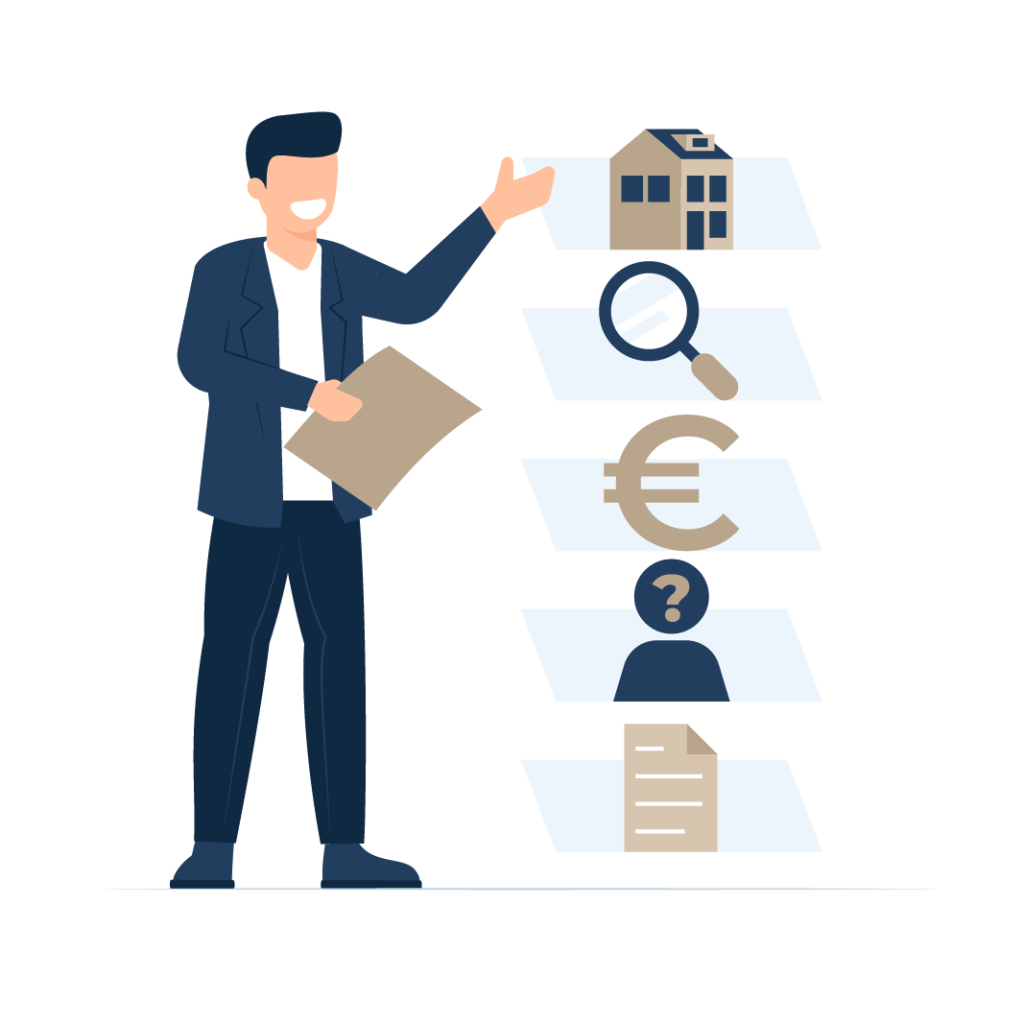 1. Kennismakingsgesprek om ideeën uit wisselen
U wilt uw woning verkopen? Dat is mooi! Heeft u al plannen omtrent dit proces of laat u zich graag adviseren? Wij gaan graag een oriënterend gesprek met u aan om alle wensen en behoeftes vast te stellen. Aan de hand van deze punten kunnen wij u advies op maat geven. Wij leggen u graag het verkoopproces uit en alle onderliggende stappen.
Het begint met de inspectie van uw woning. Wij noteren alle gegevens zoals de woning van de staat, ligging, oppervlakte, omgeving, onderhoud en nog veel meer. In geval van een appartement nemen wij ook alle stukken van de VVE door en zorgen dat alles op orde is. Aan de hand van deze data maken wij een analyse en kunnen wij de waarde van uw woning opmaken.
Nadat we de woninggegevens hebben vastgesteld, beginnen we met een uitgebreid marktonderzoek. In combinatie met dit onderzoek is het voor ons nú mogelijk een verkoopadvies te geven. Bevalt dit verkoopadvies? Dan gaan wij graag met u de samenwerking aan. We leggen de samenwerking vast in een OTD (opdracht tot dienstverlenging).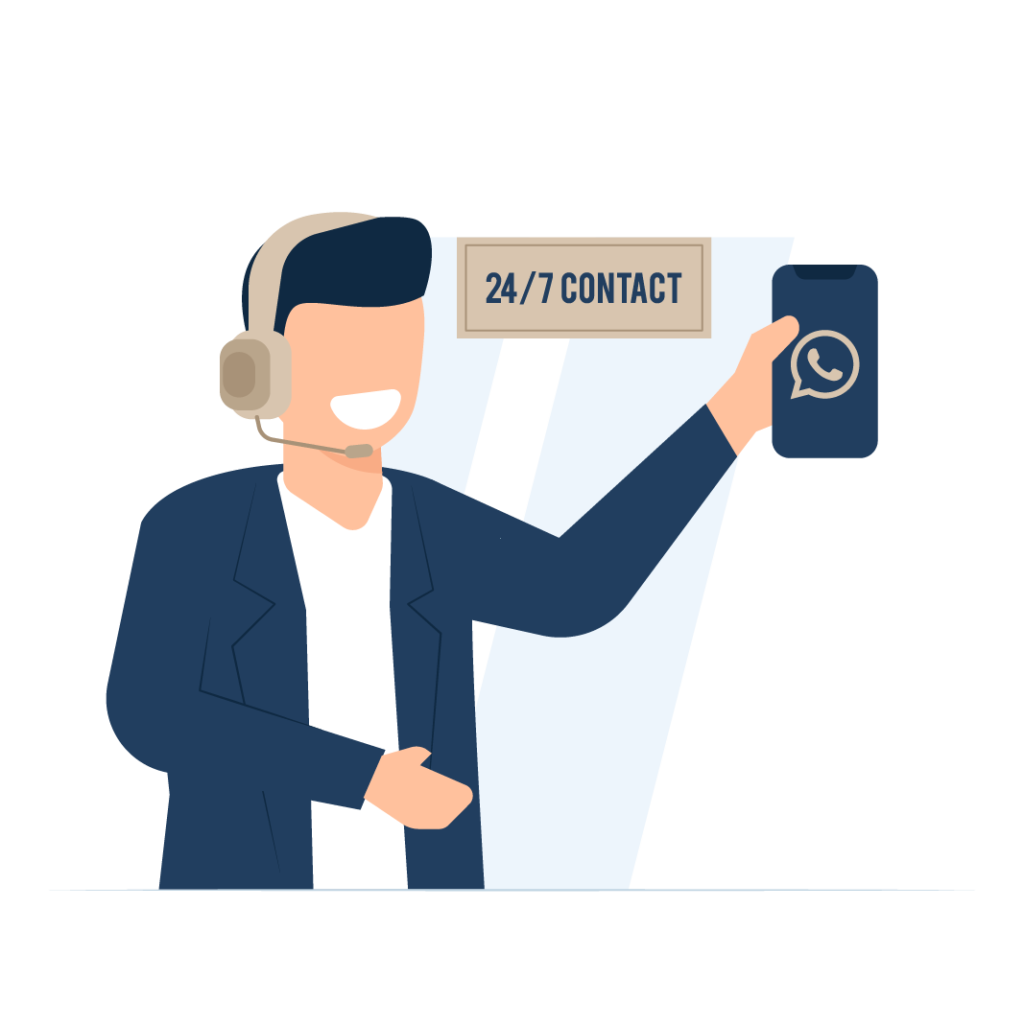 2. Enjoy our 24/7 service
We understand that the sales process sometimes raises many questions and uncertainties. At M&D Real Estate, the customer comes first. That is why you enjoy communication with your regular broker at any time. You can reach us 24 hours, 7 days a week.
If you have an urgent question or comment, you can call or WhatsApp us immediately. You can also send an email, but we usually respond later. In this way we ensure that the entire process runs smoothly and that you have no worries.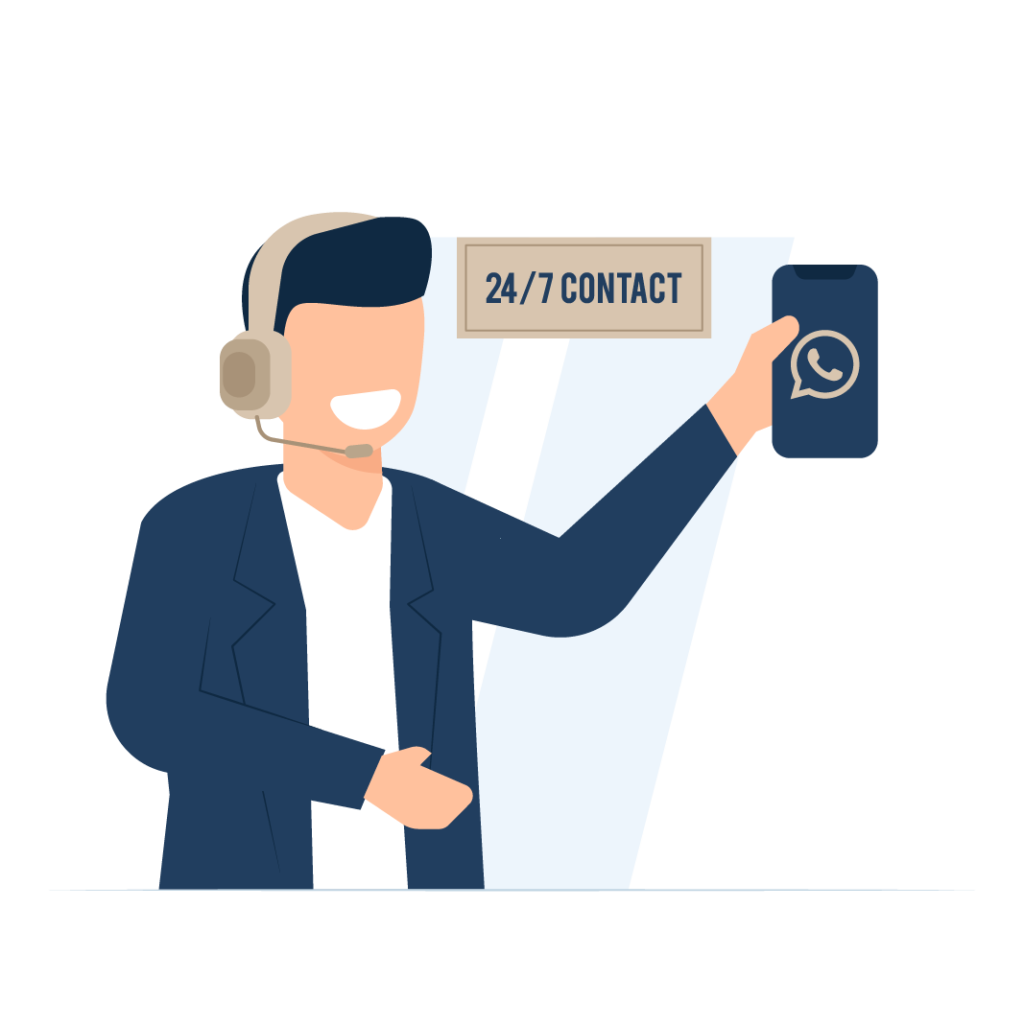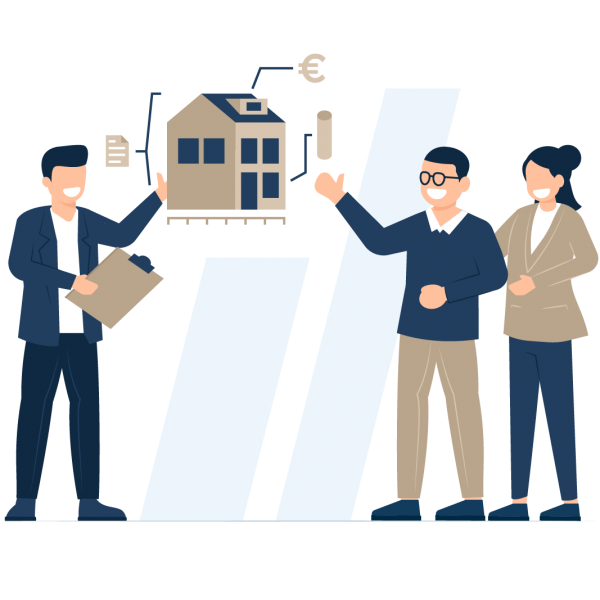 3. Wat gebeurt er in de woningmarkt?
Bij M&D Real Estate gaan we voor de maximale verkoopopbrengst. We proberen een zo hoog mogelijke verkoopprijs te realiseren met de beste voorwaarden. Uiteraard doen we dit met een eerlijke aanpak door een realistisch blik te hebben van de woningmarkt.
Door een intensief marktonderzoek uit te voeren krijgen wij meer inzicht op externe factoren die van invloed zijn op de verkoopprijs. Zo kijken wij naar vergelijkbare woningen in de buurt en microtrends. In combinatie met de analyse van de woninginspectie kunnen wij door onze eigen kennis en ervaring uw woning beter aanprijzen. Wij maken ook gebruik van een register waar alleen erkende makelaars toegang tot hebben waarin wij kunnen zien voor hoeveel de woningen in de afgelopen 5 jaar uiteindelijk zijn verkocht.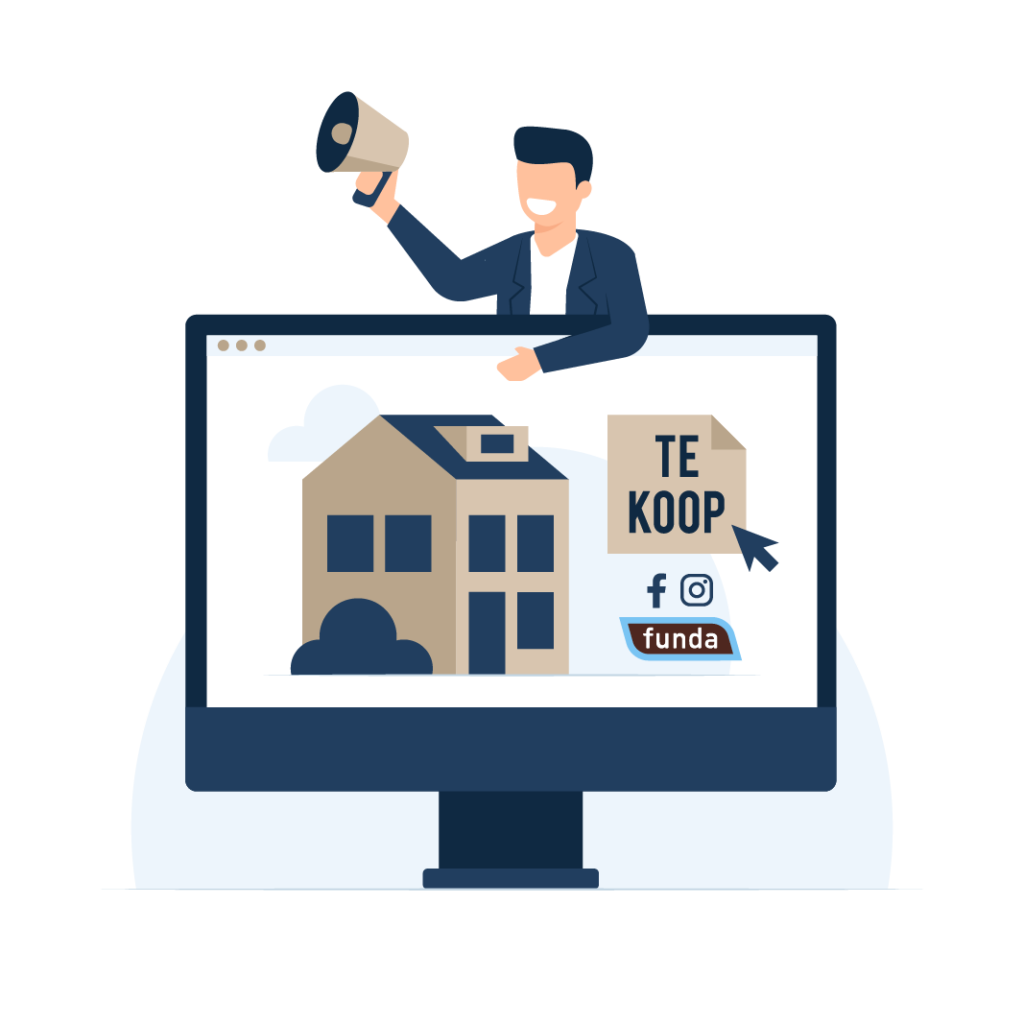 4. Promoting the house and social media
It's time to put your home on the map. Based on the sales strategy, we now make a plan to promote your home. Which promotion or marketing methods work best for your home? We'll figure it out.
To present your home in the best possible way, we provide professional photography, a floor plan, dazzling descriptions and more. We first make your home attractive to the eye inside and out. Make sure your home looks neat, so that we can convey the best impression in our promotional material. It's time to introduce the market to your home.
We do this by placing your property on Funda, Pararius, Instagram, Facebook and LinkedIn. The house is placed on an enormous number of platforms, which means that we provide a lot of exposure.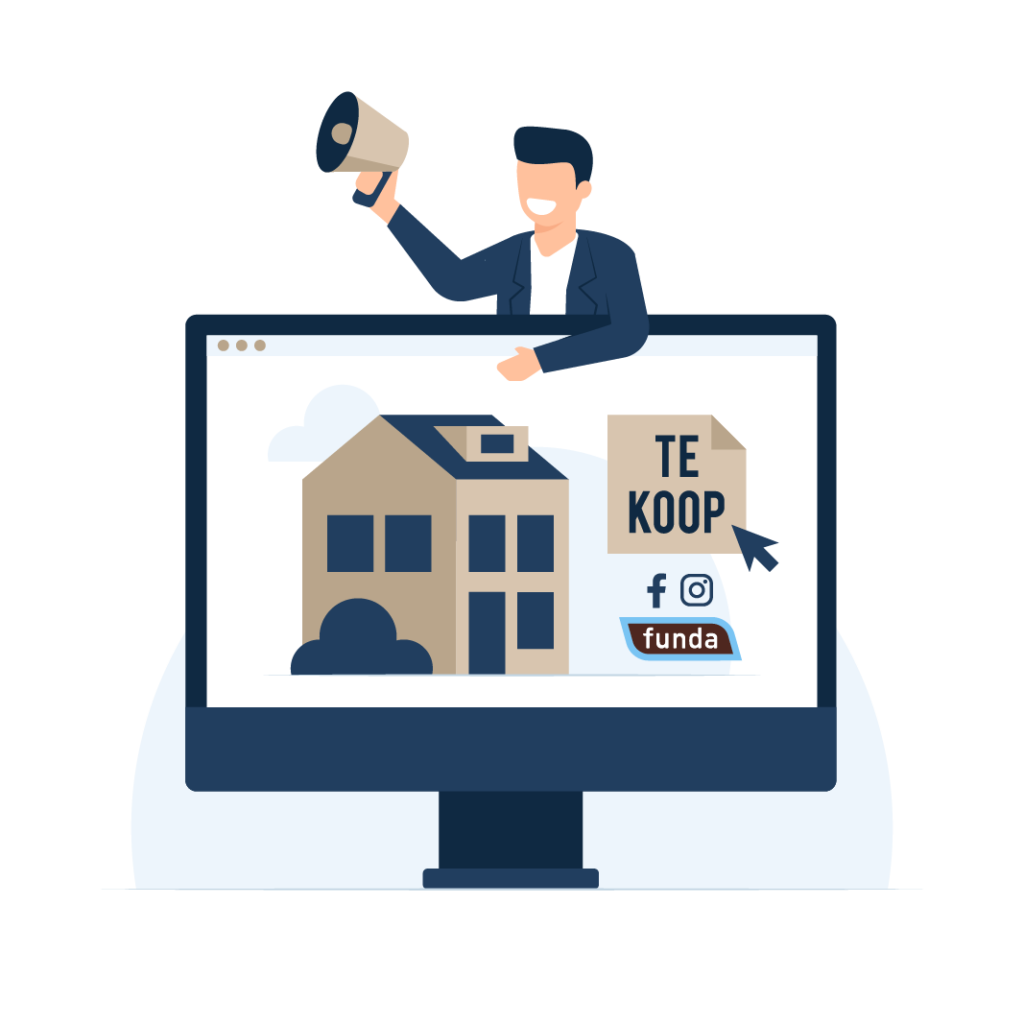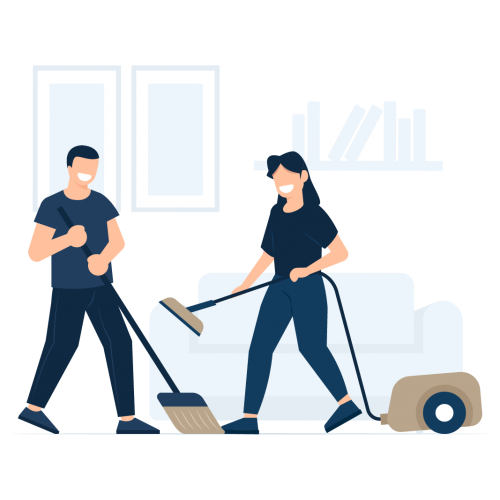 We gaan nu echt beginnen! Na een promotiecampagne hebben we een lijst met geïnteresseerde kijkers. Deze plannen bij ons een bezichtiging tussen een bepaalde periode. Deze periode wordt in overeenstemming met u gekozen.
Uit ervaring weten we dat kijkers zich meer op hun gemak, zodra ze een bezichtiging hebben met alleen de makelaar. Potentiële kopers voelen zich meer prettiger en stellen meer vragen. Daarom begeleiden wij de bezichtigingen. Geen zorgen! Wij proberen uw woning zo goed mogelijk over te brengen en de kijkers zo goed mogelijk van informatie te voorzien. Uw woning is nu "onze" woning en wij zetten onze beste beentje voor tijdens de gesprekken.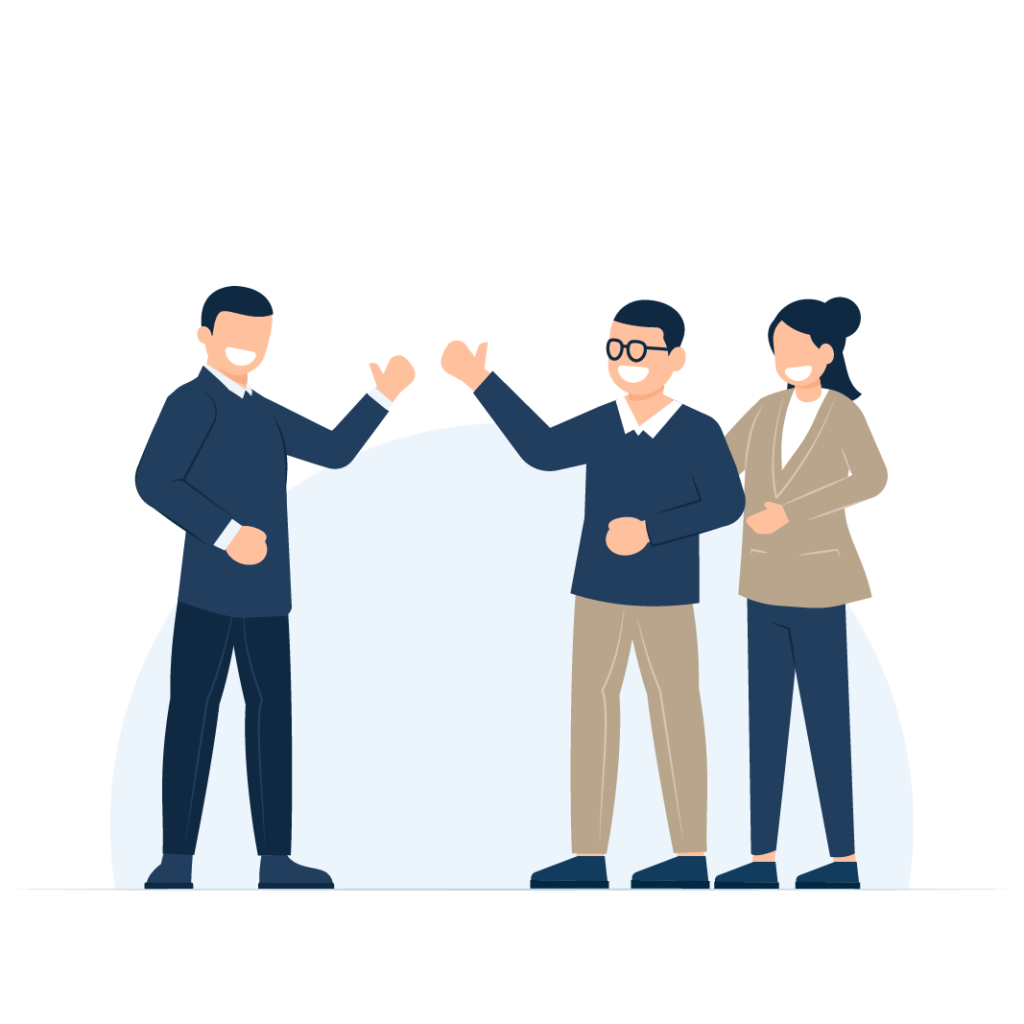 6. The first offers and negotiations
The viewers make their offers and it's time to negotiate. We enter into negotiations with you with the idea of ​​achieving the best sales price with the best conditions. Our personal goal: a satisfied buyer and seller.
The negotiation process can sometimes be complex. Several factors can determine whether a sale is successful. For example, a higher bid may not always be ideal, for example if there are no resolutive conditions. We take all scenarios into account.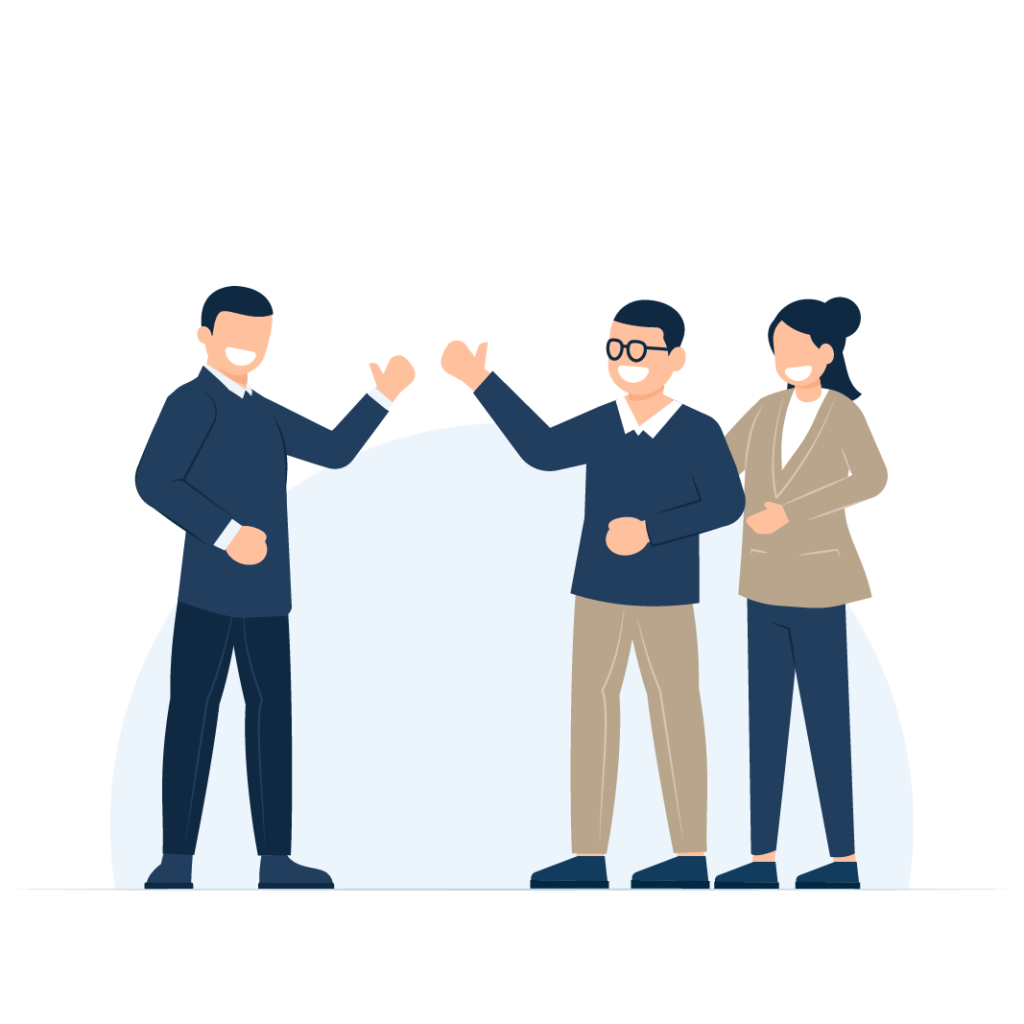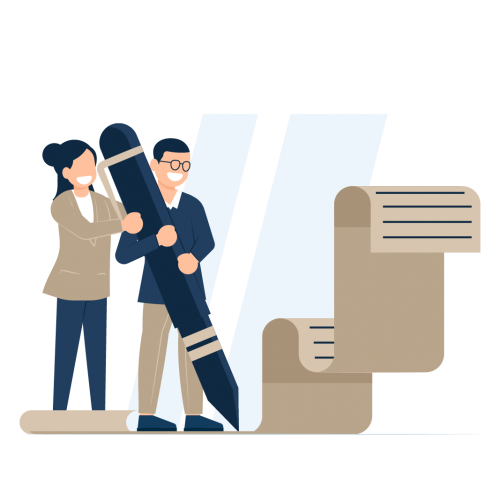 7. Bod accepteren en vastleggen
Wij geven ons advies bij alle biedingen. Als u het beste bod heeft gekozen, dan zijn de onderhandelingen geslaagd! We maken de koop meteen officieel door koopovereenkomst te ondertekenen. In de koopovereenkomst, ook wel de koopakte genoemd, staan alle afspraken en verplichtingen voor beide partijen.
Wij helpen u graag bij het verduidelijken van de koopovereenkomst, zodat u precies weet wat u ondertekent. Wij beantwoorden al uw vragen, zodat u gerust de overeenkomst kunt ondertekenen.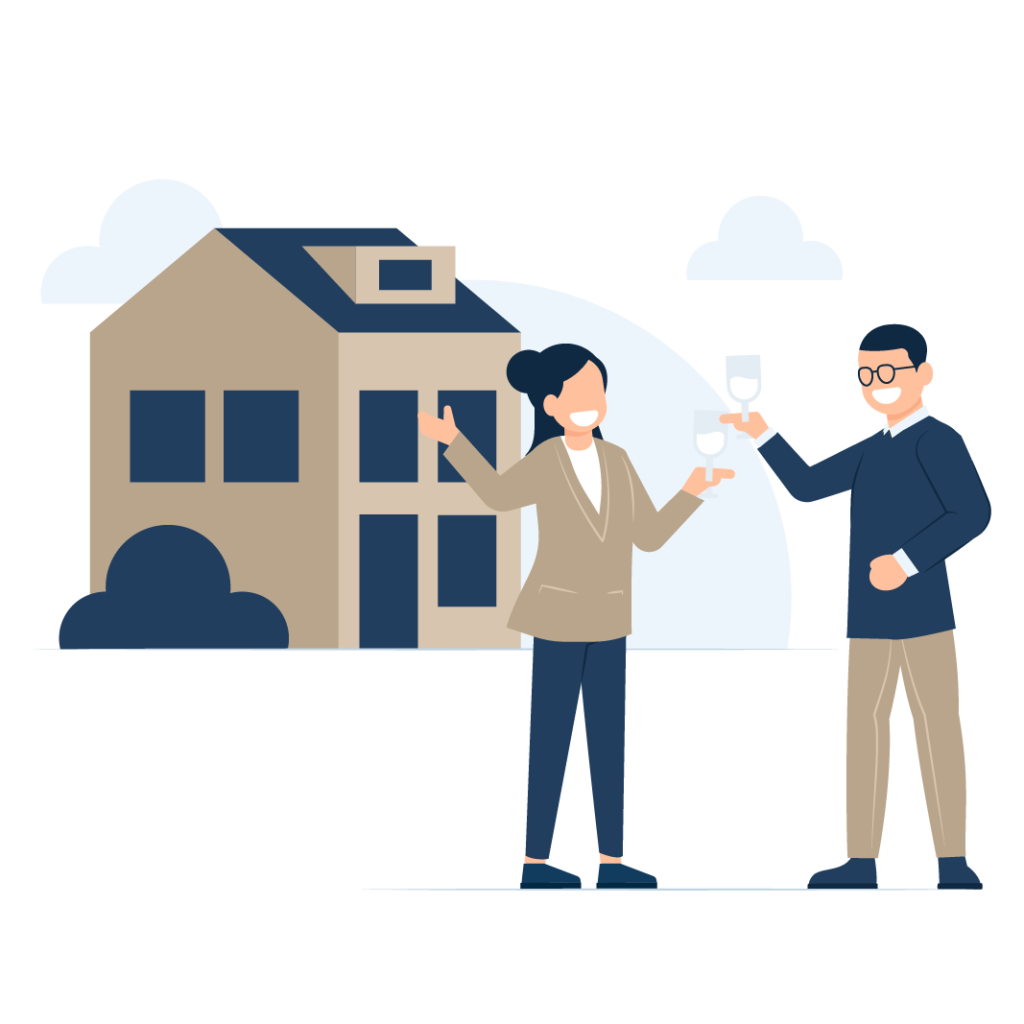 8. You just sold your house!
Congratulations, your homes are almost officially sold. We first ensure that a deed of delivery is drawn up. After this, the notary will set a date and time for the transfer of ownership. This is the moment that the deed of delivery is signed and the sale is complete.
During the transfer of ownership, we check with you whether all documents are correct. The buyers also have a final inspection where the house can still go through and see that everything is in order. If your signature has been placed under the deed of transfer and your home has been registered in the Property Land Registry, the buyers are the official owners of the home. The champagne can be opened, your house has been sold!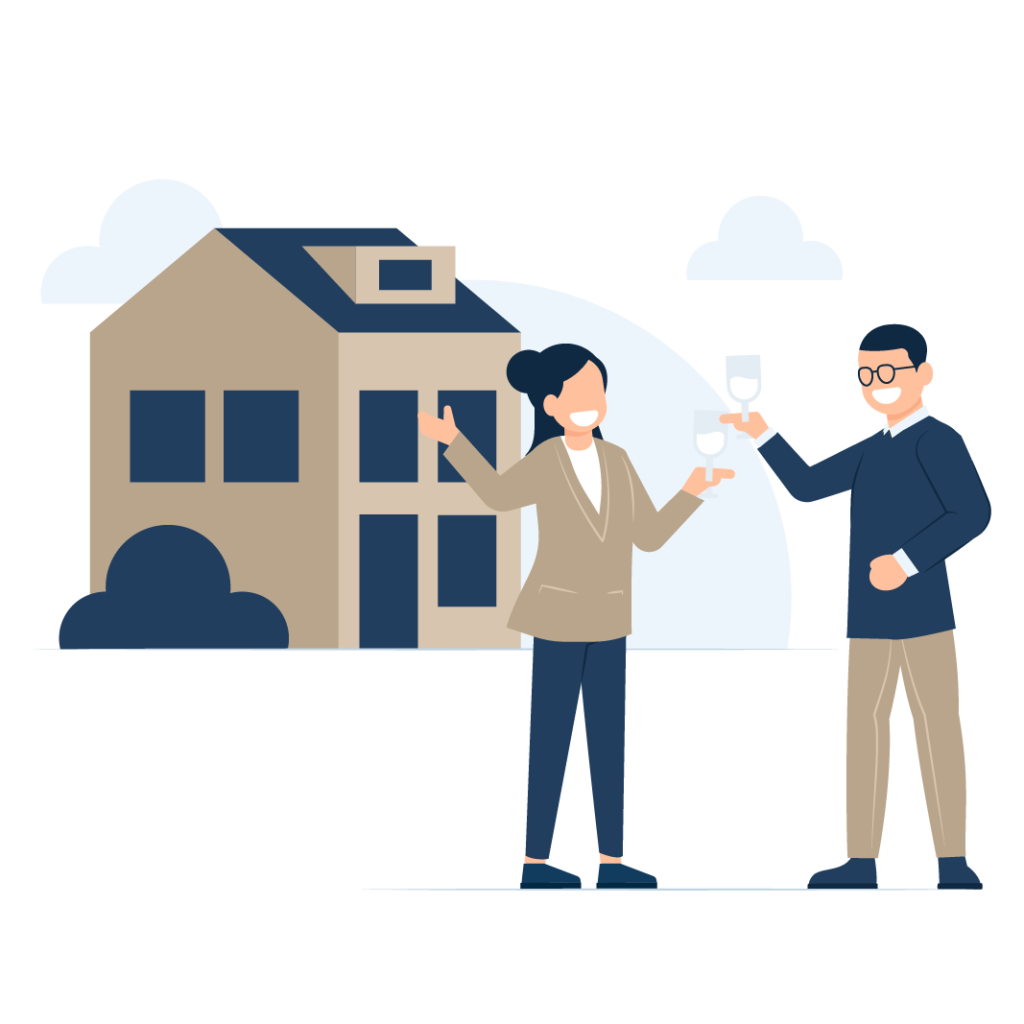 who we are.
We place your house in the spotlights
With a sophisticated and professional media mix, we bring your house to the attention. Of course we ensure a highly visible place on Funda, but your house is also professionally presented in brochures, social media, local media and other means of communication that we can choose from. What we use for you depends entirely on the possibilities of your home, your preferences and the advice we work out for you.
You want to know more about our rates, please contact us or give us a call contact met ons op and then M&D Real Estate makes sure you'll get yourself a tailor made price!

FAST AND FREE ADVICE?
Free or charge
receiving information?