For expats buying a new "home" is a tough and emotional decision. Of course we cannot help you in making that decision, that is something personal. However, after emotion also comes the rational part. Here we can of course assist you. Through our regional market and architectural knowledge, we will look with you whether the house is priced in accordance with the market and whether or not the house is in good architectural condition. We also check for possible planning and zoning issues that could affect the future value development. In short, especially with an emotional decision, a professional guidance is very pleasant. This prevents disappointments and unwanted surprises.
We are mainly active in Rotterdam and The Hague, but our brokers also regularly buy and sell houses in the surrounding regions. So, if you want to buy a house in Rijswijk, Gouda, Ypenburg, Leiden or beyond, you can also give us a call!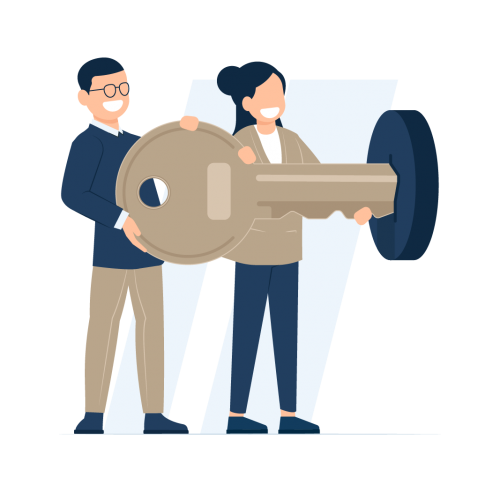 Buying a house? M&D Real Estate will go through the following steps together with you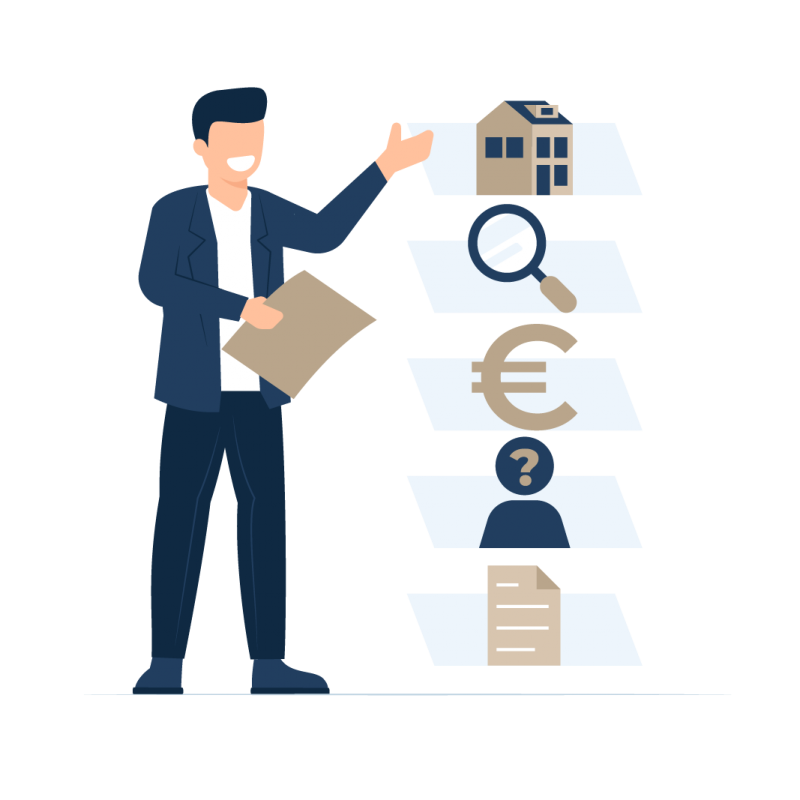 1. Introductory meeting to exchange ideas
Do you want to buy a home? Then you would do well to call in a buying agent from M&D Real Estate. Our brokers are the experts when it comes to buying or selling houses. Through years of experience, we now know all the ins and outs and can serve you in the best possible way. Before we begin, we would like to have a no-obligation discussion with you. What kind of home do you want to buy? Are you buying alone or with a partner? What is the purpose of your purchase? We establish your wishes in advance, so that we have a clear profile and can give you appropriate advice.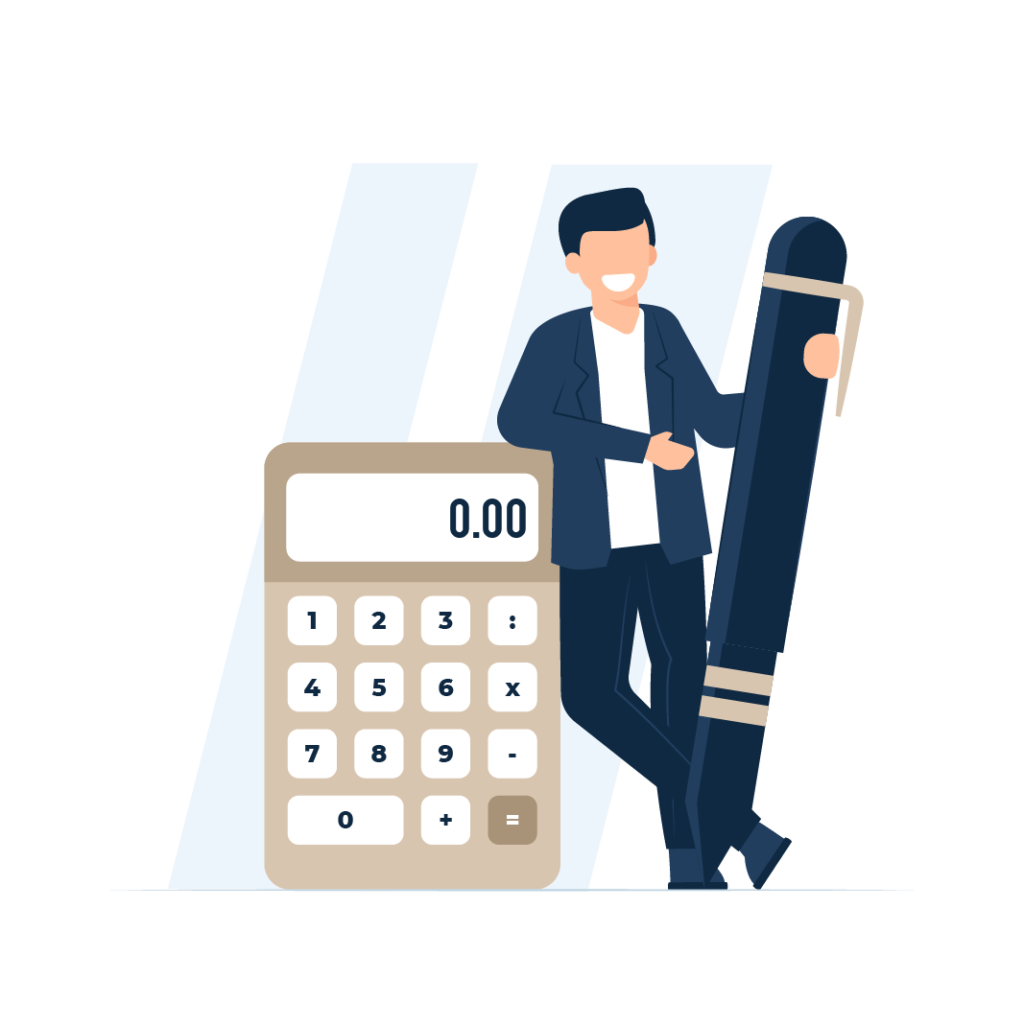 During the orientation phase of the purchase process, it is important to have an insight into your financial possibilities. This way we can determine what the amount of the mortgage will be and what is possible in terms of housing.
Also for the application of your mortgage, M&D Real Estate is the right partner. We frequently work together with several mortgage advisors and we can therefore switch quickly. In this crazy market that is of great importance!
The mortgage is only finalized when the final purchase agreement is signed. So the purchase of the house is done first, whereby matters such as own money and mortgage capacity play a major role. Because in the end these will also be the deciding factor in the purchase of your dream home!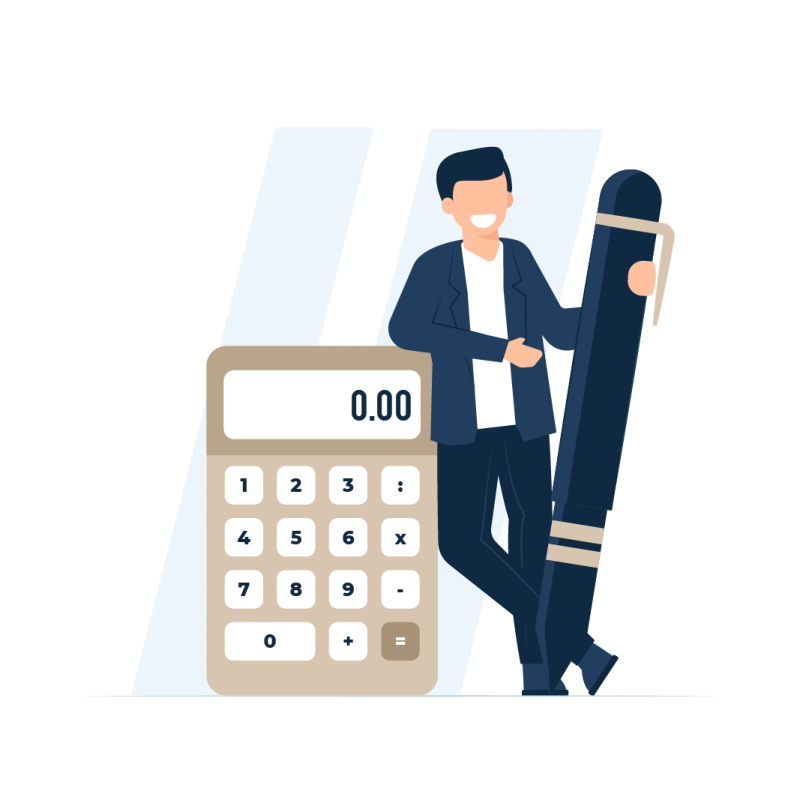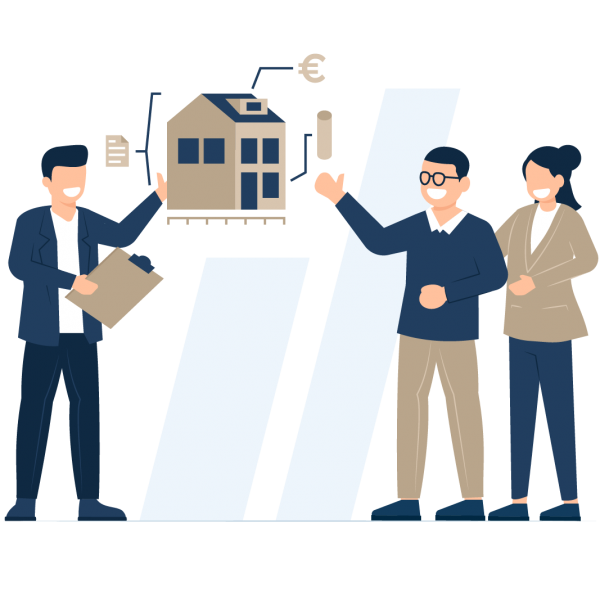 After we have a clear picture of your finances and all your wishes have been mapped out, we start with the real work! We search all available properties, both online and offline. Through online channels such as funda.nl and other websites, you will soon have an overview of the available properties on the public market. Based on our selection, you choose which property you would like to view and we will schedule viewing appointments for you.
We don't only look at today's market, but also to the market of the future. Is it wise to bid on certain homes in connection with a possible increase in value or decrease in the value of the home?
Sometimes we receive information through our network about a property that is not yet on the market, in almost all cases the property will eventually be listed on Funda. Nevertheless, we are one step ahead because of our connections and we often know what we need to offer to purchase the property for you.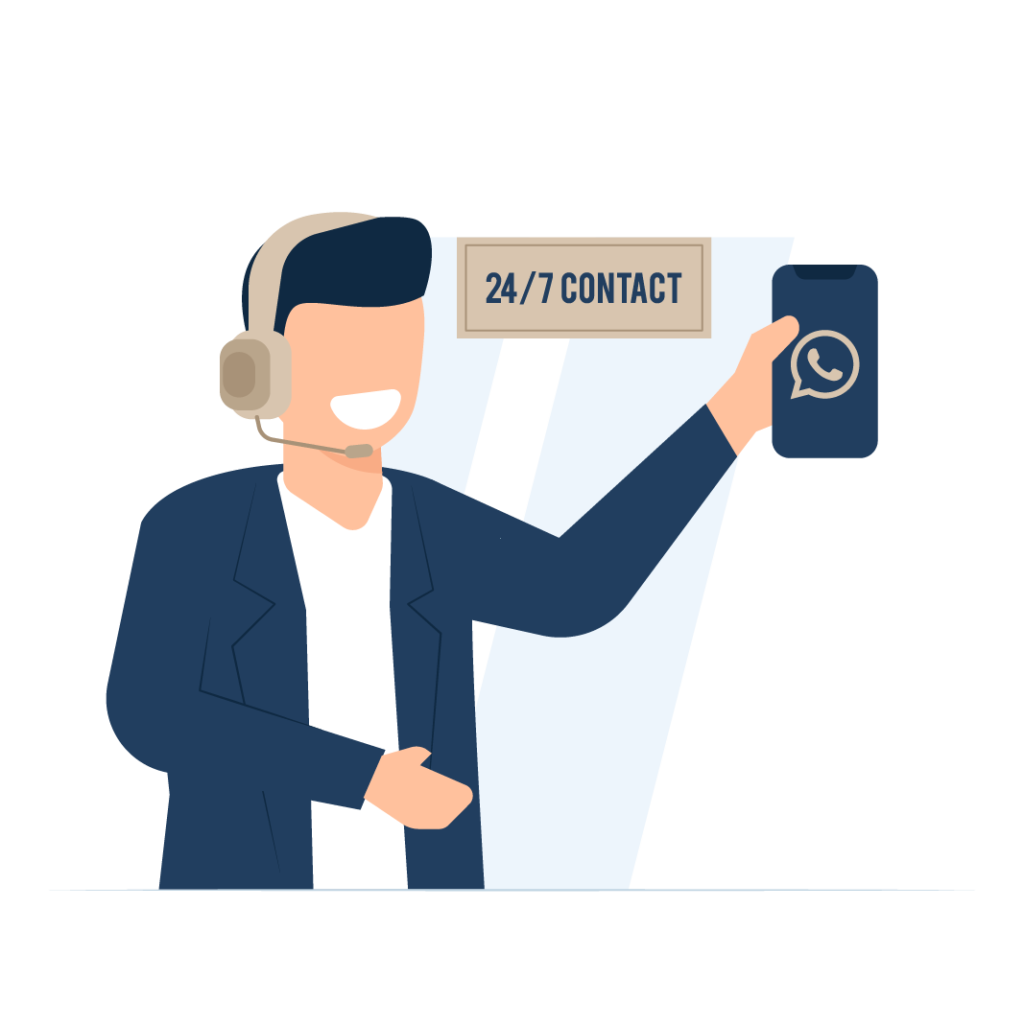 We understand that the purchase process sometimes involves many questions and uncertainties. At M&D Real Estate, the customer is our focus. For that reason, you enjoy communication at any time with your regular real estate agent. You can reach us 24 hours, 7 days a week
If you have an urgent question or comment, you can Whatsapp us immediately. You can also send an email, but we usually respond later. This way we ensure that the entire process runs smoothly and you are relieved of all worries.
After all, buying a house through M&D Real Estate is a worry-free process.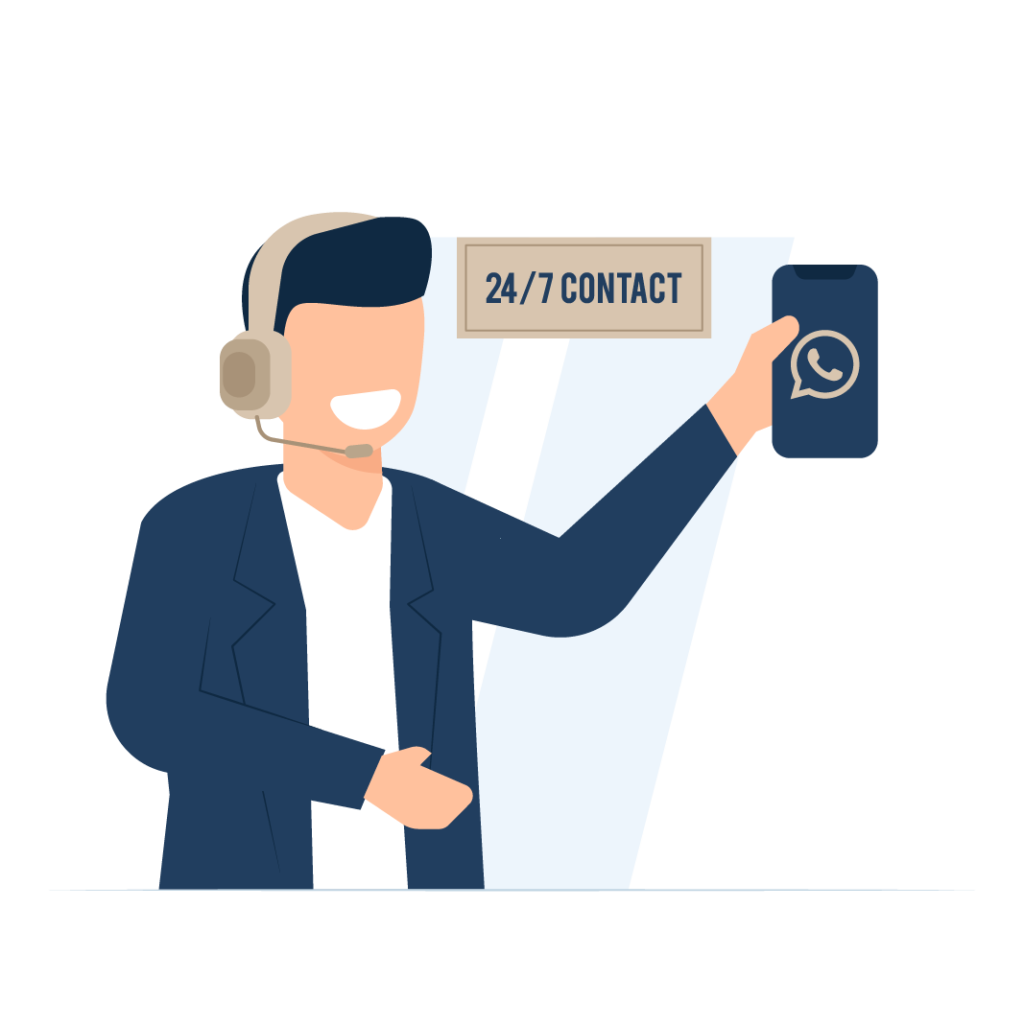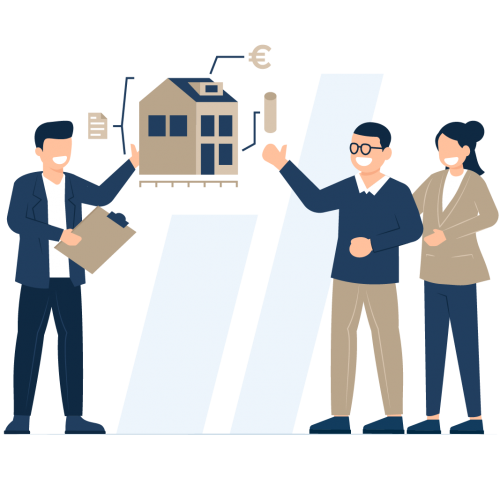 5. Choosing your new home
Do you like one or more homes? Then it's time to plan viewings. It is important to be critical during these viewings, which is why we go along to view the house with an analytical eye. We know exactly what to look for, so you can be sure of a good purchase.
We look for defects, possible renovations, maintenance and much more. Is a property stable in value? And can it be easily sold in the future?
We also go through all legal documents and in case of a VVE we also look at all minutes and other VVE documents. This is very important when buying a house.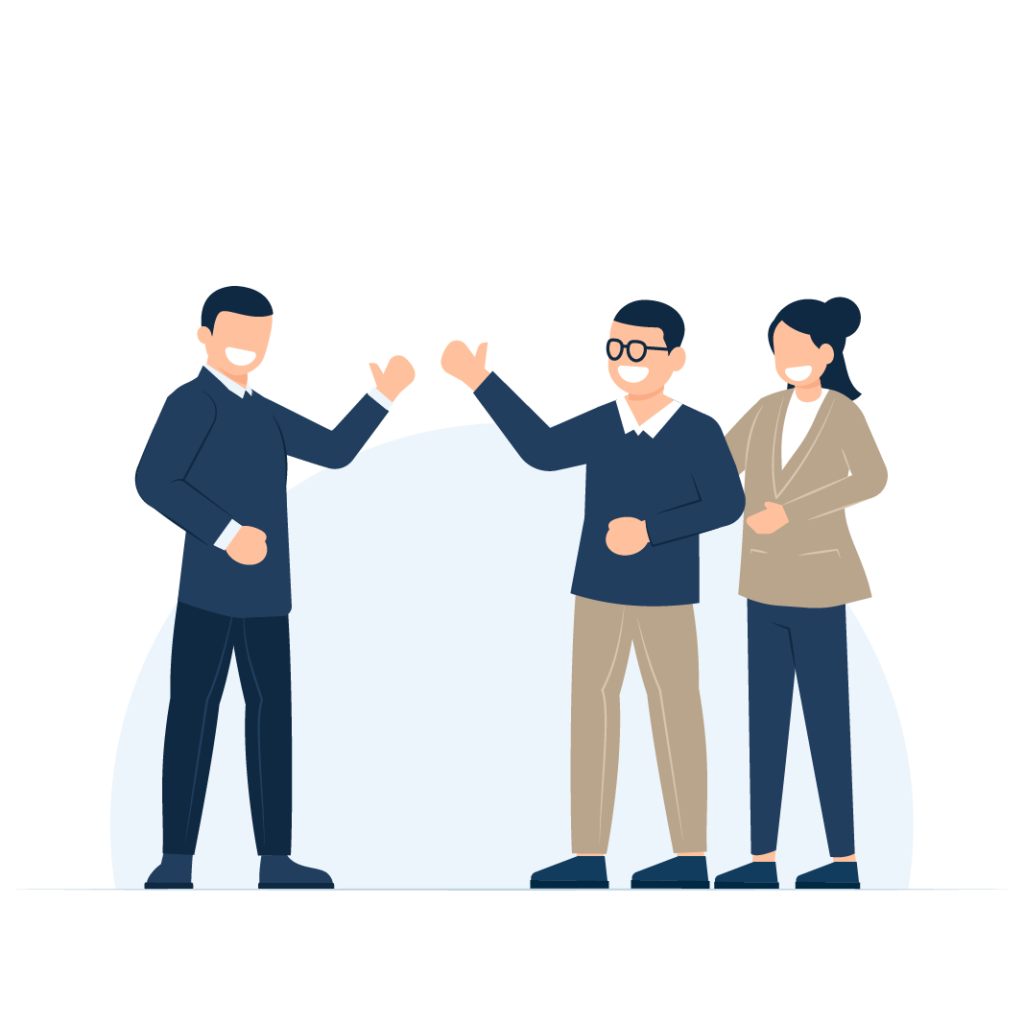 6. Bidding and negotiating
You've chosen a house? Great! Now it's time to think about the offer you want to make. First comes the value appraisal. This valuation is almost equal to the appraisal value. Important to know is that you can only borrow 100% of the appraisal value. We get this good insight into the value, because we as licensed brokers have access to a register with all transaction prices of homes in the Netherlands.
Based on the valuation and our advice, together we determine a bidding strategy.
The purchase process can be very tense. For that reason, we try to support you as best we can. We help you, among other things, to determine the resolutive conditions. This is very important, because based on these conditions an agreement can eventually be dissolved. We work tactically and try to get the most out of the negotiations.
This is where the power of your buying agent comes to the fore!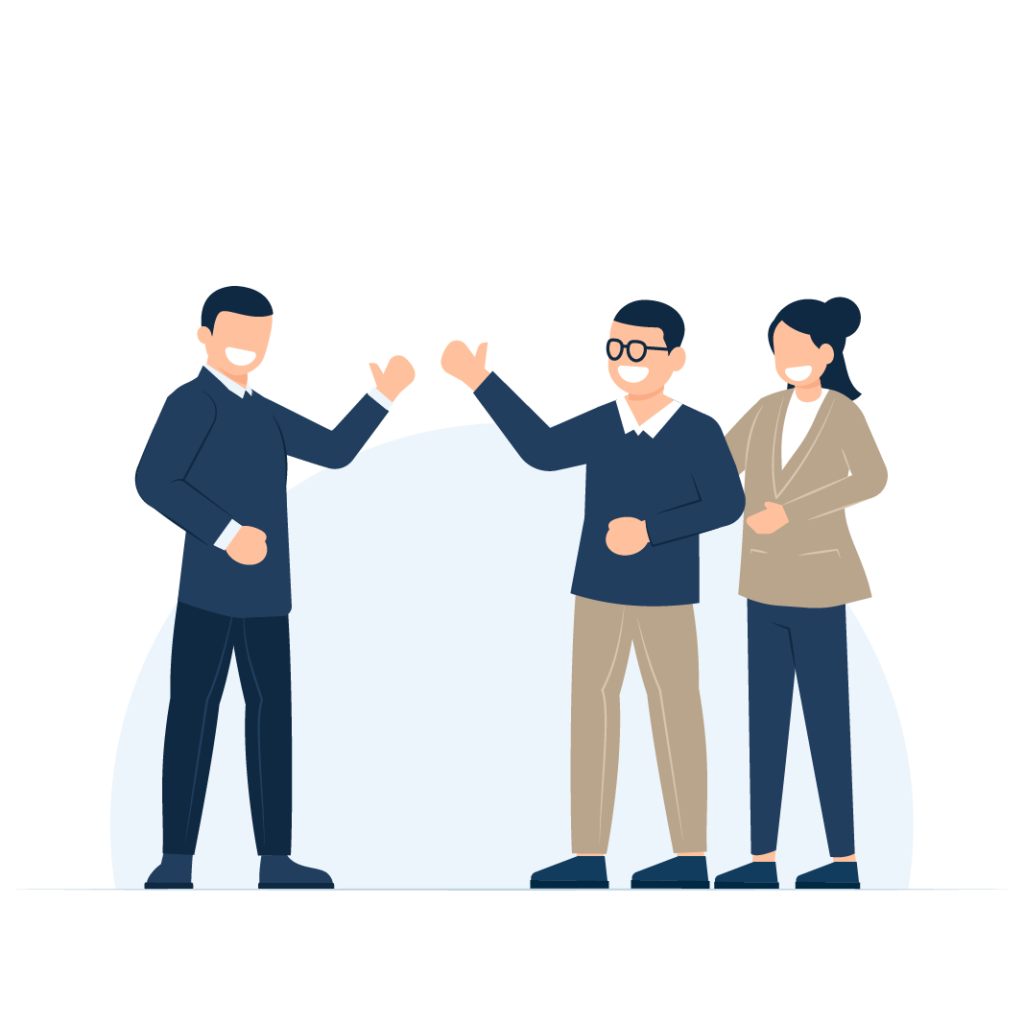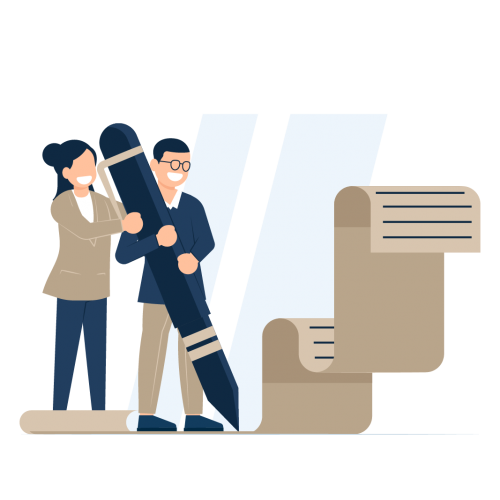 7. Record and sign the purchase agreement
If you and the selling party agree on the offer and all the conditions, only then will the purchase agreement be drawn up. The purchase agreement is made by the broker of the selling party. We go through this agreement with you and explain all the legal articles and clauses.
If everything is in order, it's time to make it official and sign the purchase agreement. First, we have the 3 days reflection period and then the purchase agreement is sent to the notary. If the purchase conditions have been established, we ensure that they are carried out by appraisers or technical inspectors. Because of our large network, we can even have these carried out before the purchase agreement is signed and you can enter the 3-day cooling-off period with peace of mind.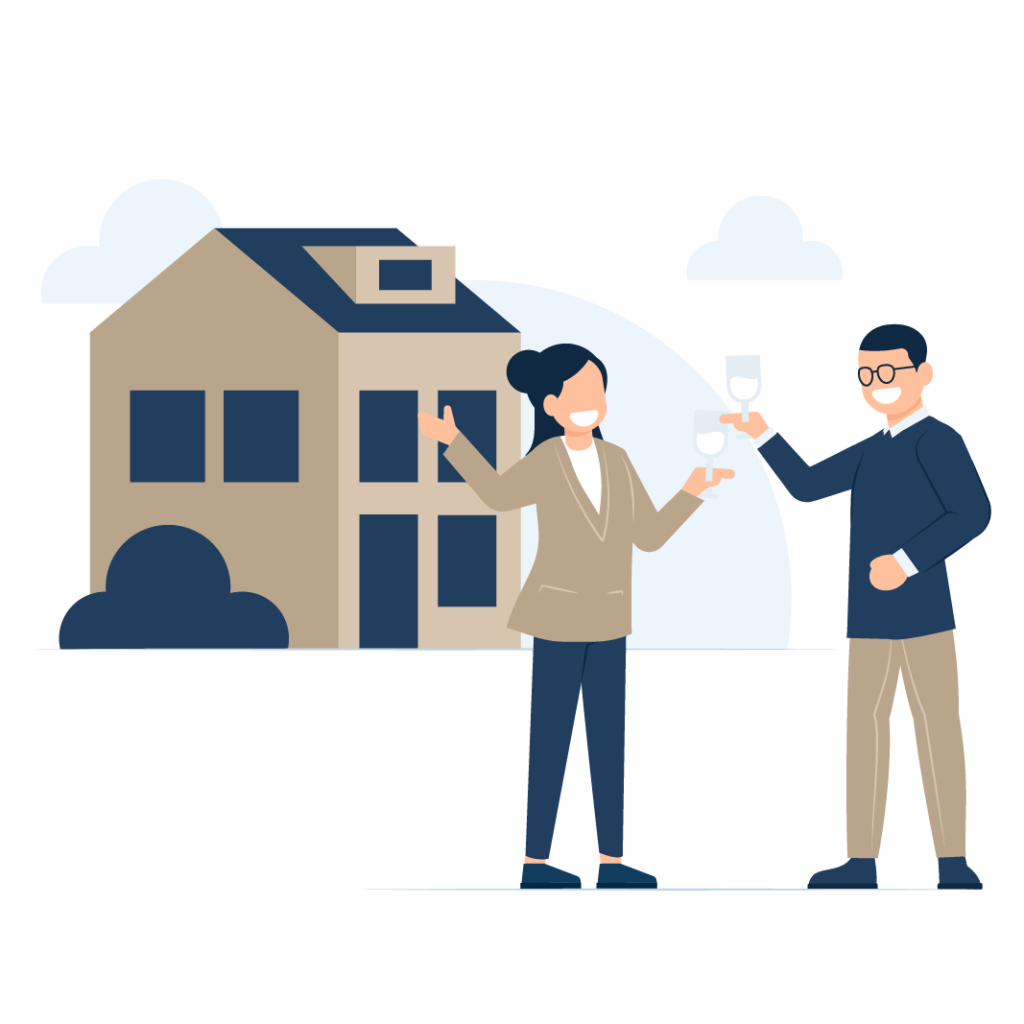 8. The house is now purchased!
On the day of transfer, prior to signing the purchase agreement at the notary, we do a final inspection together. This is to ensure that all matters are in order as already agreed with the seller. During this final inspection we will also record all meter and water levels to pass on to your supplier.
When the final inspection is done, we go to the notary!
During the transfer of ownership, we check with you and the notary whether all documents are correct. If your signature is placed under the deed of transfer, then you are the official owner of the house. The champagne can be opened, your new palace has been bought!
M&D Real Estate is there for you from step 1 until the notary.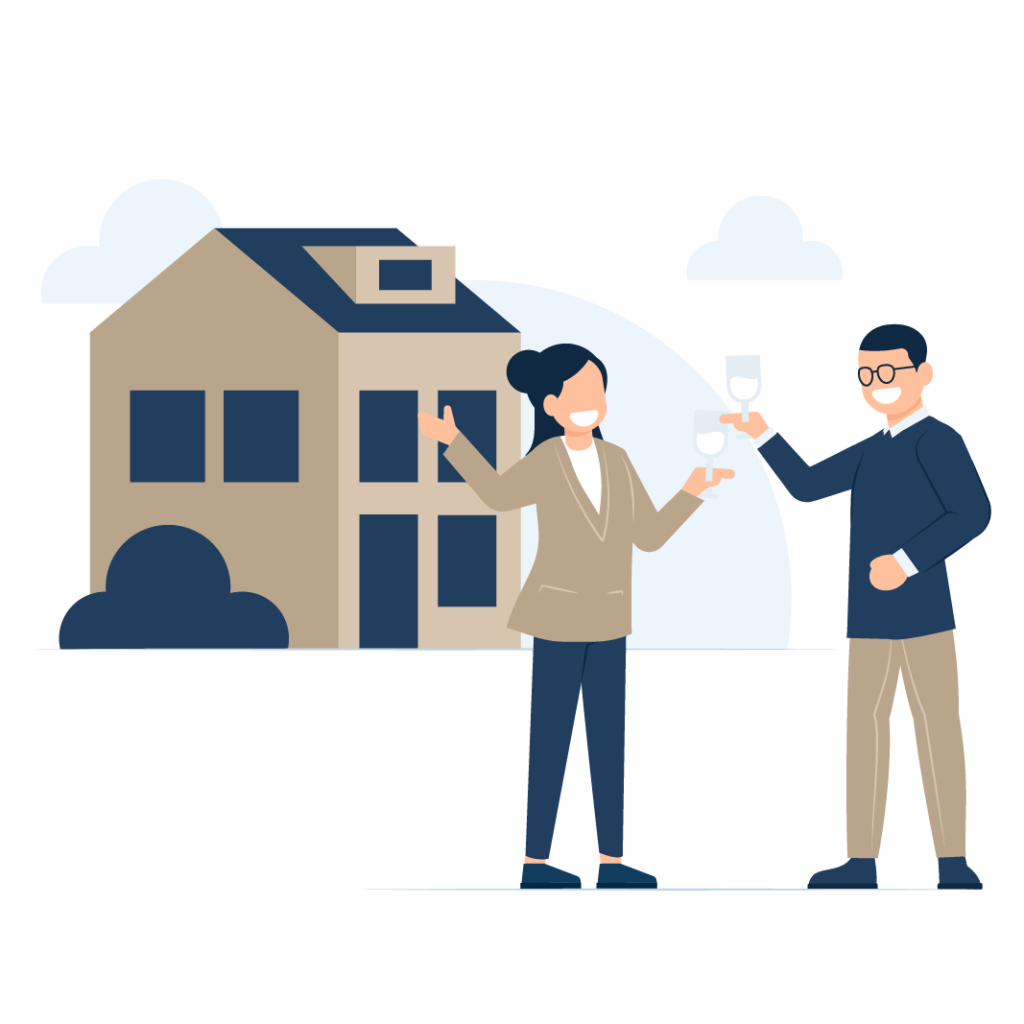 When it comes to buying or selling your home, in both cases there is a lot to consider. M&D Real Estate is happy to help you by offering professional guidance and helping you at every step through tailor-made advice.
We stand for transparency and find communication in every area very important. Whether this is during the purchase or sale process or in advance when determining our rates. Our rates are simple and based on the price range in which you buy or sell.
With us, you pay a fixed, low rate for a fully-fledged full-service package. (See the step-by-step plan above).
A purchase broker from M&D Real Estate helps you to buy a house at the best conditions. We use a custom rate for the purchase of your home. If you would like to know more about our rates, please contact us without any obligation and M&D Real Estate will arrange a custom-made price based on your conditions!
SNEL EN GRATIS ADVIES KRIJGEN
Geheel vrijblijvend
informatie ontvangen?